Little Big Town Preview Bandwagon Tour with Miranda Lambert
Put Talk into Action Starting July 12 in Charlotte, N.C.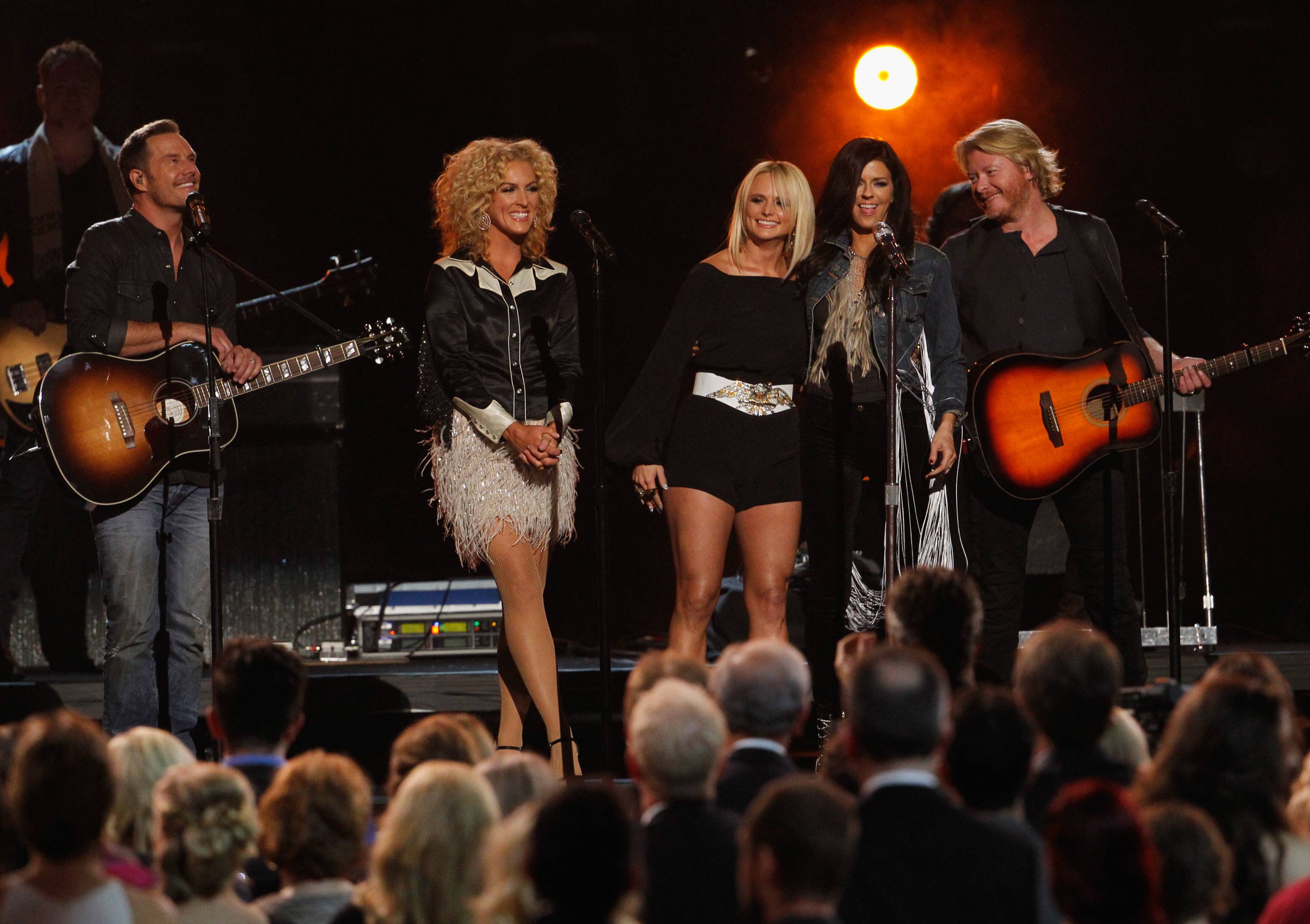 When a band releases an album, the usual drill is to tour to support the music.
Little Big Town's Karen Fairchild, Kimberly Schlapman, Phillip Sweet and Jimi Westbrook did the opposite when they released The Breaker in 2017. Although their touring year did include major festivals and one-off dates, their primary gig was their residency at Nashville's Ryman Auditorium where the world came to them.
Every night had surprise collaborations featuring several all-star guests including Luke Bryan, Ronnie Milsap, Maren Morris and Andra Day.
"It was such a great experience on so many levels," Westbrook said during Little Big Town's latest CMT.com interview. "The collaborations we did at that time were super special. We set out to do that -- to bring in people from outside the genre; friends of ours that we've met."
"But even collaborating with other artists, the songs we would choose were different," Sweet added. "With Jamey Johnson, we did 'The Weight.' With Gladys Knight, we did 'I Can't Make You Love Me,' and Andra Day did 'Crazy.'
"Every moment was so special to us. And we wanted to relive it over and over. One of my most favorite memories was when Alison Krauss did 'Ghosts in This House.' Her voice made the wood rattle in that place."
At the time of our Q&A, the band was in the middle of production for the upcoming Bandwagon tour with Miranda Lambert. Lambert was another surprise guest during LBT's Ryman residency, but the forthcoming tour marks their first co-headlining trek with the fellow Grammy winner.
They previously recorded "Smokin' and Drinkin'" for Lambert's 2014 Platinum album.
"We've talked about touring together for a long time. Talking about it has been happening for many years," Sweet said.
Fairchild added fans can look forward to "a lot of collaborations" on the Bandwagon tour.
"We're just all really into it, and figuring out ways to surprise the fans," she said. "I'm excited to see it come together."
Here are the initial dates for Lambert and Little Big Town's Bandwagon tour:
July 14: Indianapolis, IN
Aug. 4: West Palm Beach, FL
Aug. 16: Darien Center NY
Aug. 18: Philadelphia, PA