Alabama Announces Return of Iconic June Jam, Jeff Cook's Public Memorial Service
After 26 years, June Jam returns June 3 and will be held at VFW Fairgrounds in Fort Payne, Alabama.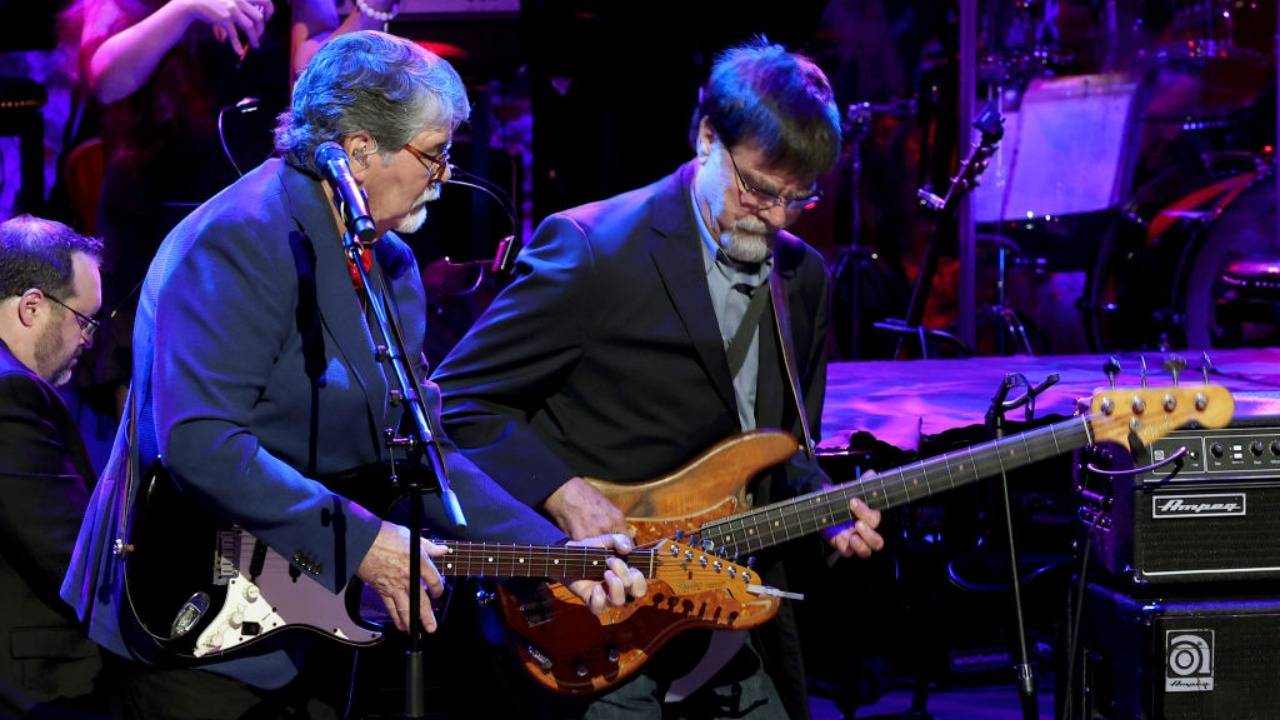 Country Music Hall of Famers Alabama is bringing back their legendary June Jam event in Fort Payne, Alabama, this year after being defunct for 26 years.
The show is set for June 3 and will be held at VFW Fairgrounds. Alabama will close the show, and more players will be announced soon. 
"Our wishes are that Fort Payne will take June Jam, and it will go on forever," said ALABAMA lead singer Randy Owen. "We lost Jeff, and when me and Teddy are gone, hopefully the city will continue with the June Jam. We want this to continue to help the city, the town, the state, and just help people in general."
Alabama's Jeff Cook died in 2022 after a years-long battle with Parkinson's disease. A public memorial for Cook will be held during the June Jam. He died at his vacation home in Destin, Florida, surrounded by family and friends. Cook was known for introducing the electric double-neck guitar into country music and for his famous fiddle solo on "If You Want to Play In Texas (You Got To Have a Fiddle In The Band), among other things. The weekend also includes Teddy Gentry's talent contest, a songwriters concert, a brunch at Cook Castle for the Jeff & Lisa Cook Foundation, and "Fandemonium" at Owen's farm. During "Fandemonium," Owen will invite people to his harm for an informal hang and a couple of demonstrations. 
 The week's full schedule of events will be announced at a later date.